The HMI Fireplace Shop Story
In 1973, after being in the medical electronics industry for several years, Norm Buechting moved his family to the Lake of the Ozarks in Missouri, where he first became involved in the hearth industry. Norm opened a fireplace store in 1975, which catered to builders and retail customers with fireplaces and stucco stone veneer. In 1978, Norm incorporated the HMI Fireplace Shops name and eventually grew to four stores, two of which operate today.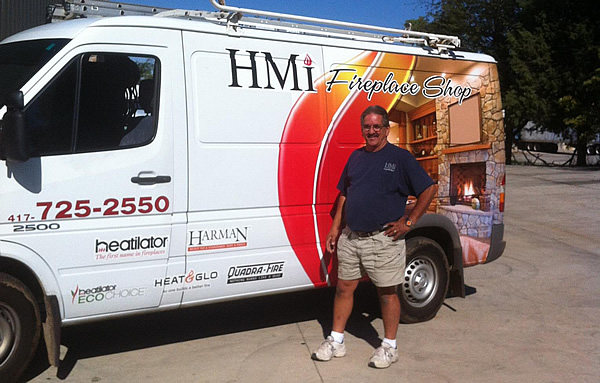 HMI Fireplace Shops carry a vast array of hearth products, as well as cultured stone and central vacuum systems. Developing relationships and educating our customers is our goal. We want every experience you have, to feel like you are calling a friend and working with a trusted professional. Our commitment to offer the highest quality products, exceptional customer service, safe installations and certified service on all our products, separates us from the other fireplace companies. Please email us or just stop by. We would very much like to hear from you.
---
Our Mission & 7 Guiding Principles
MISSION: To establish HMI Fireplace Shops as the premier fireplace company in the Ozarks, while maintaining the integrity of our principles.
Guiding Principles
Provide a safe and clean environment for our staff and customers.
Develop and retain enthusiastically satisfied customers.
Educate our customers on all products and services we offer through exceptional customer service.
Embrace continuing education and certification for all members of our staff.
Committed to have the most knowledgeable sales, service and installers in the hearth industry.
Contribute positively to our community and our environment.
Aware, that profitability is essential for our future success.